Website Development and Hosting Services
Our website development and hosting services are a great solution for companies looking to create an online presence or revamp their current website. We've developed a few packages to meet the requirements of any website. Each package is customizable, so if you don't see something to fit your budget or needs, don't hesitate to contact us.
Basic Starter Site:
Our basic starter site option is great for smaller companies looking to get started with their first website. We've developed a template that can be customized to your branding colors and logo and graphics. The template is mobile friendly, and operates with WordPress, a content management system where you can easily add and update content directly. In addition, we provide basic SEO optimization to assist with getting your site noticed by search engines. Below are examples of our template with 2 different color schemes: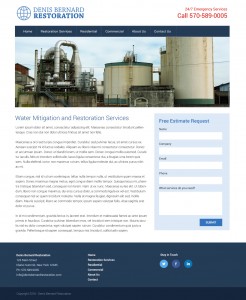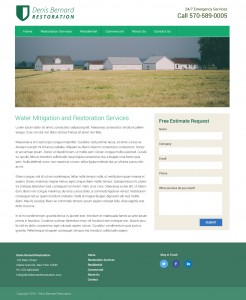 Custom "Static" website:
For customers that are looking for a unique design or advanced functionality, but don't plan or need to manage their content on a regular basis, we recommend a custom static website. This package does not include a WordPress management system, but more emphasis can be placed on the design of the website to match and fit with the customer's current branding. As with our other plans, we provide basic SEO optimization to ensure your website is indexed properly with search engines.
Custom "WordPress" website:
This solution is ideal for customers that are looking for a unique design and desire the functionality to add and update their website content directly. With this package, we create a custom, unique WordPress template that can include additional features like profile pages, slideshows, blog/article sections, etc. Our basic SEO optimization is also included with this package.
Website Managed Hosting:
For all packages, we offer website and email hosting to ensure we are a one stop shop for your needs. Website hosting is the monthly cost to keep your website and email "active", and is required with any solution. Our starting managed hosting package is $50/month, which includes up to 10 email addresses, basic maintenance & support. We also include a free domain name when signing up for the hosting.